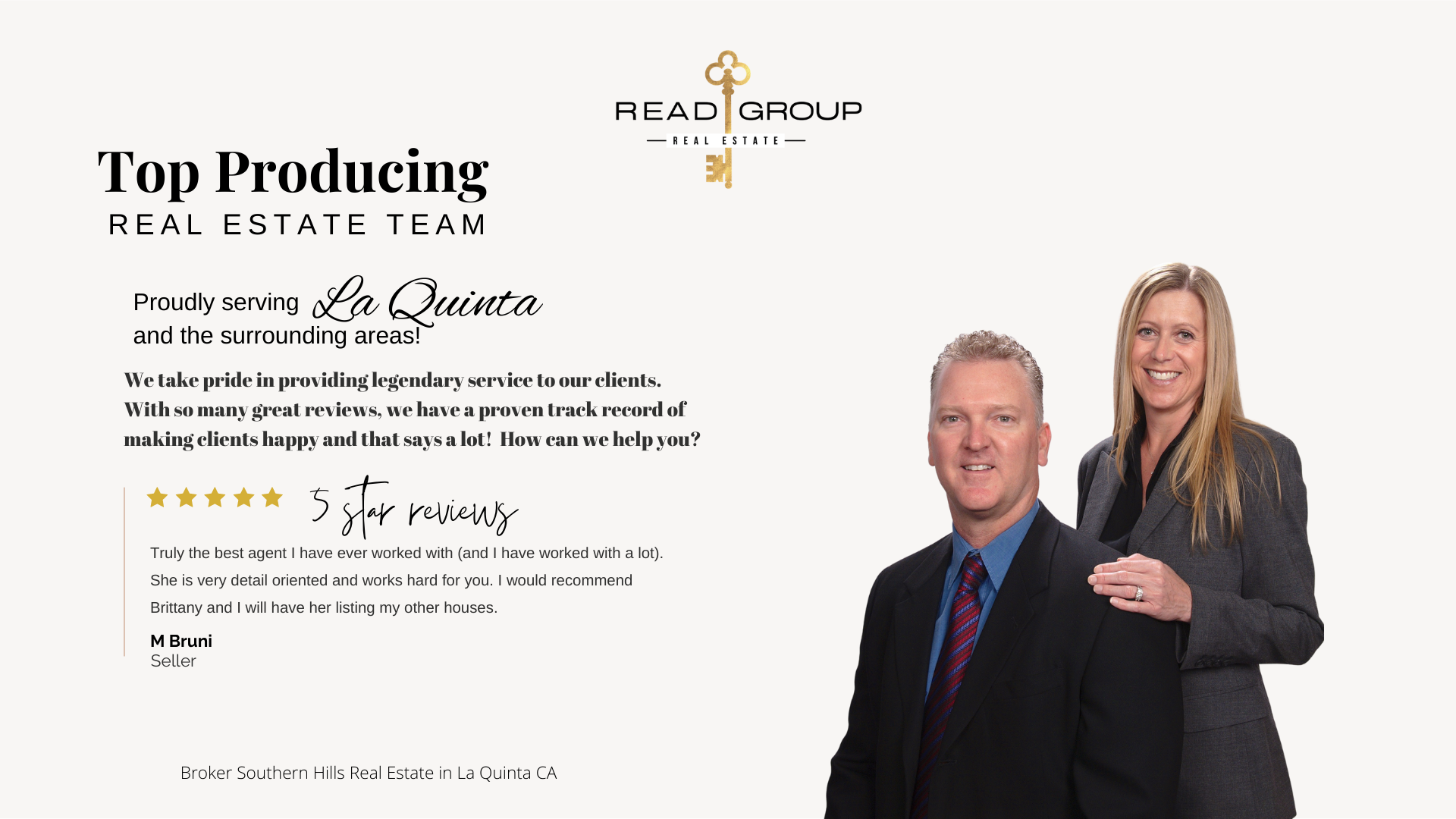 What makes us special?
The brightest minds of the real estate world and solution-driven attitude distinguish us in the competitiveness on the market. Customer-centered services we offer are unparalleled and pair with astonishing performance standards. We are led by a team of knowledgeable and experienced innovators, the Read Group Real Estate serves you with accuracy and refinement, providing the solutions that fit your lifestyle. We make sure our clients have the best possible real estate experience while perusing the homes of their dreams.
We work with some of the most stunning Riverside county desert homes that are everything from cute and cozy, to sophisticated and luxurious. Throughout the years, we've been a part of Sterling Hills Real Estate which is a local family owned boutique brokerage in our community. Our team of real estate experts has an undeniable talent for discovering hidden gems in the heart of the California desert.
We aim to to simplify the sale process of buying and selling properties for our clients. Using up-to-date and innovative networks, and our local industry experts, who together work wonders. We can help support clients and find the most efficient processes and procedures, saving you time, money, and energy.
Ultimately, we strive to make your biggest dreams come true and help you make the biggest financial investment of your lives. Working with a trustworthy real estate professional is a key to your success and we'd love to help you navigate through this detailed process.